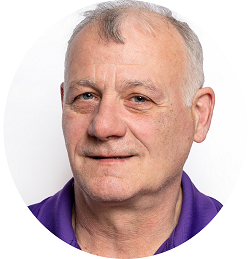 Hi, I'm Ken Webb, owner and handyman at HomeProud Handyworks!  I'm a full service handyman providing home improvement services in Minneapolis, St Paul and most surrounding suburbs.
I started my business with one singular goal: To serve homeowners so they can have beautiful and functional homes that they can be proud of.
I have a broad skill set and can help you with most aspects of your home, and I'm waiting to hear from you.
Give me a call today and consider your to-do list done!  If you have a larger project in mind I'd love to discuss that with you too!
"We have used HomeProud Handyworks for several projects and with every project Ken has brought a wealth of knowledge about old South Minneapolis homes and high quality craftsmanship to the project. When working with Ken, we know we can trust him to communicate effectively, offer solutions to meet our budget, and get the job done with excellent workmanship and care. We highly recommend HomeProud Handyworks!"
"Ken is great to work with! He shows up on time and lets you know right away if there are any changes needed on the construction schedule. He is great with our daughter and our pets. They love being named 'employee of the week'.  Ken stays on task and treats your home as if it were his own. High quality workmanship!"
"We are big fans of Ken in this house. He's here when he says he'll be here. He's especially responsive when we're in a pinch. He's empathetic and feels our sense of urgency. Even our dog loves Ken! His focus is on quality, not rushing through projects. He makes sure we understand all our options and the pros/cons of decisions. Ken is very versatile and a fantastic human. Hire Ken whenever you need something done at your home!"
Get Your To-Do List Done!
Pictures need hung, rooms need painted, doors need repairs, toilets are leaking, and the list keeps on getting bigger.
Stop stressing and simply pick up the phone today. I'll handle everything on your list so you can sit back and actually enjoy your home.
Decks, railings and deck repairs
I have built decks from the ground up, replaced existing deck boards, and installed railings for many of my clients.  I have extensive experience installing composite decking systems.  I would love to discuss your deck or railing project with you!
Interlocking plank flooring
I have installed interlocking plank flooring systems in many of my clients homes, as well as baseboard trim installations.  Ask me how this upgrade can beautify and modernize any room in your home!
Cedar lining for closets
Cedar removes moisture from the air, so in humid climates, it will act as a natural dehumidifier and keep your clothes from developing mildew. Cedar's natural smell is very pleasant and aromatic, so it will keep your home and your clothes smelling fresh, even as the scent protects them.  Cedar lining is a must have upgrade for closets, especially in older homes – and I can install it for you!
Satisfaction Guaranteed!
My #1 goal is to help make your home more beautiful, functional, and a home that you can be proud of!
I'll show up on time, maintain an impeccable workspace, and treat your home as if it was my own.
And, if you aren't 100% satisfied with my services, you don't have to pay a single dime until I make it right!
Call Now For A Free Estimate